According to this news report (
ENT.QQ.COM
)Kungfu Kid either will or has filmed at the Great Wall, Tianamen Square and the Forbidden City.
Three very similar but new photos: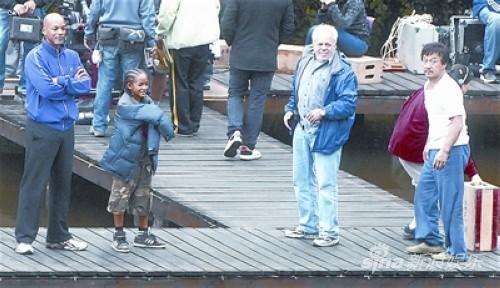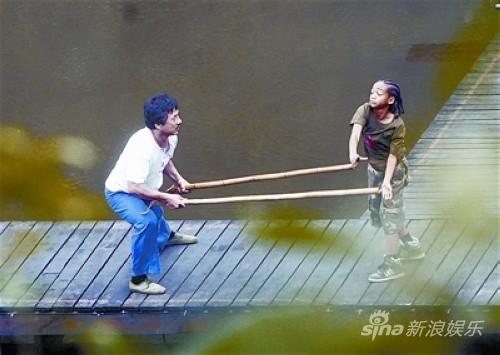 SINA.COM
Excerpts of interest from the article:
This scene took about three hours, in the middle a short break, Will Smith ran from the tent, pointing out what his son, more time, father and son intimacy in slapstick, or in conjunction with the water of the duck. From the monitor beside his son, Will Smith to run back and forth several times, has always been a happy and contented expression.
In the "McDull stand out", the Mai Tai a result of economic crisis to the Mainland for development, and to Mcdull sent Wudang apprenticeship. This story now has a new version - by the China Film Group and the United States OVERBROOK Corporation, the United States Sony Pictures co-produced "Kung Fu Kid" has recently come to Mount Wudang location shooting, this time up the hill to learn his craft is not a small child progenitor : Hollywood's most valuable actor Will Smith's son Jaden Smith, and his teacher was the famous "The Forbidden Kingdom" Jackie Chan.
SINA.COM