The China Environment and Health Awareness Week launched in ceremony in Beijing today. Sponsored by Beijing Forestry University, China Health Promotion and Education Association, the China Indoor Decoration Association, Beijing, and the Jackie Chan Foundation, the campaign focuses on man and nature living in harmony, to actively promote a low-carbon economy and carbon free living, to enhance environmental awareness, to focus on how improving the environment improves health and to build eco-friendly homes.
The Awareness week is just the start of the campaign that is going to recruit experts in all relevant fields to participate in various discussion forums, seminars and consultancies. It is going to reach out through all media, print, television and the internet. Various exhibitions will also be held. They want to involve industrial development, environmental protection, housing, urban and rural development, health and other related departments in major cities. Jackie and the Jackie Chan Charitable Foundation will participate in global advocacy initiatives and charitable activities.
Speakers at the launch included:
Vice Chairman of NPC Standing Committee, Chairman of the Central industrial party, "China Environment and Health Awareness Week" Group Leader Comrade Sang Guowei
Huang Yuejin, Vice Minister of the CPC Central Committee United Front Work Department
Deputy Director of the NPC Environmental and Resources Protection Committee, agricultural and Industrial Party Central Committee Vice Chairman, "Publicity Week" Comrade Wang Jirong
Deputy Minister of Environmental Protection, Comrade Wu Xiaoqing
Vice Minister of Agriculture
SFA head of discipline 中央纪委驻, the State Forestry Administration, party members, Comrade Chen Shuxian,
Head of Housing and Urban Planners Comrade Tang Kai;
Ministry of Water Resources Chief Engineer Wang Hong
United Nations Environment Programme representative in China, Mr. Zhang Shigang;
The United Nations Human Settlements Programme Resident Representative in China Mr. Zhang Zhenshan;
Deputy Minister of Health, Chen Xiaohong
Jackie, who is the President of the China Environmental Culture Promotion Association, was unable to attend the launch because he is filming in France.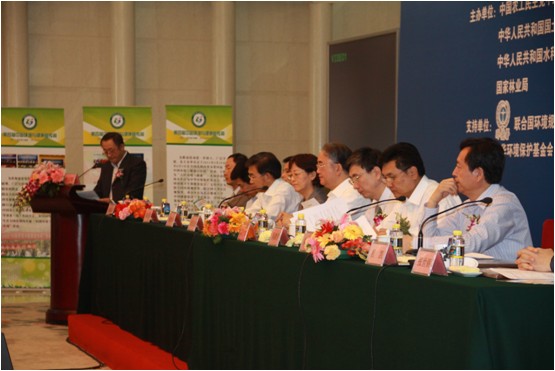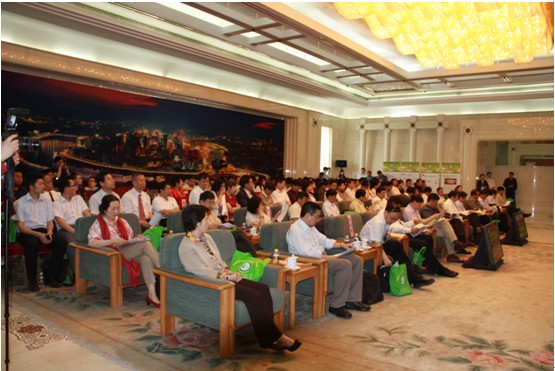 SOURCE:
HOME.FOCUS.CN
China Environmental Culture Promotion Association

Organization Profile

China Environmental Culture Promotion Association (CECPA) is directly under Ministry of Environmental Protection of the People's Republic of China. It is founded by the social parties, experts, scholars, writers, artists, journalists, entrepreneurs and celebrities voluntarily. The China Environmental Culture Promotion Association carrying out studies of environmental and cultural theory and the theory of ecological civilization. It edited and published a "Green Leaf" magazine. It carries out international exchange and cooperation of environmental and cultural field.
Source:
Business Environmental Council