Today in Shanghai Jackie attended the launch of the new Canon PIXMA inkjet printer range as the new spokesman for the printers. The slogan of the campaign is 'Enjoy colour, print life".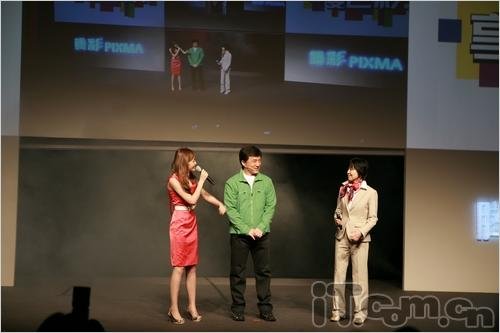 http://digi.tech.qq.com/a/20100831/001952.htm
http://tech.xinmin.cn/3c/2010/08/31/6583748.html
This image is so cool and available in superlarge so
HERE
is the link to the big copy.
http://oa.yesky.com/inkjet/286/11512286.shtml