Jackie sold his suit for 4.87 million (
SINA
)
Jackie models his jacket
Jackie signs his shirt after taking it off backstage
Jackie rewards the buyer with a kiss of gratitude
Jackie's signed shirt
all photos: NETEASE
MORE PHOTOS: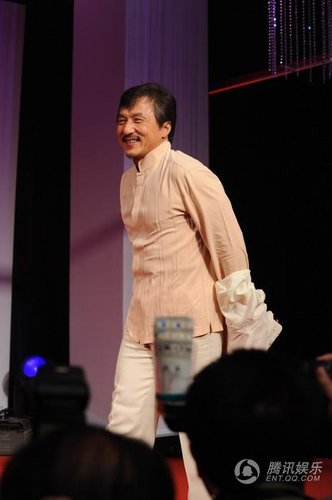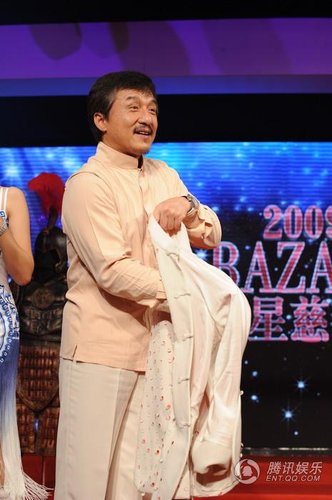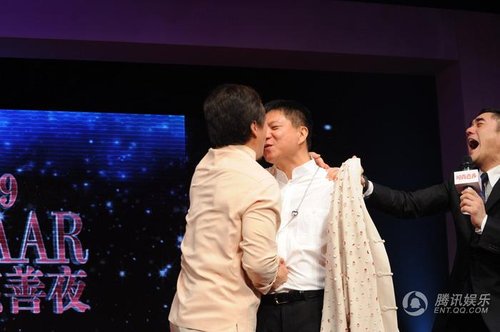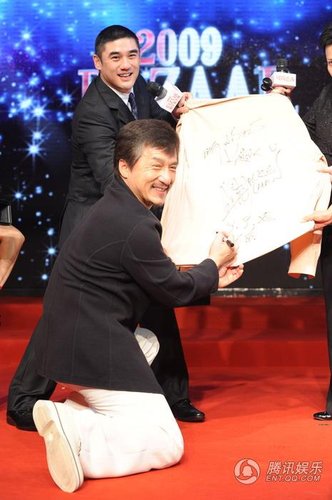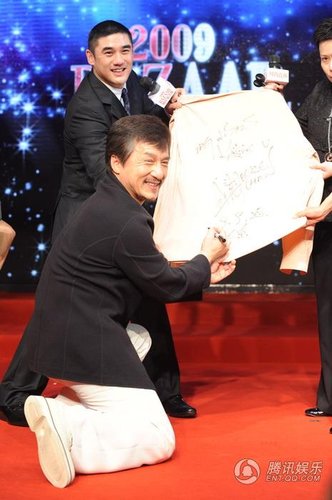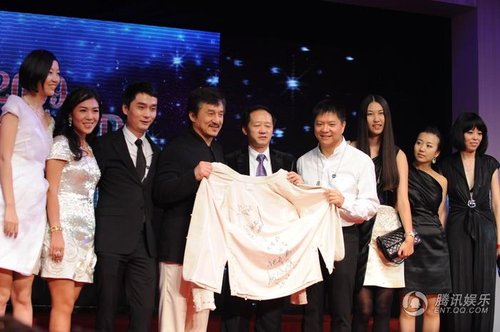 ENT.QQ.COM
Netease Entertainment September 28 hearing today, by the "Bazaar" to create the seventh "BAZAAR Star Charity Night" gala held at Park Hyatt Hotel in Beijing. Jackie Chan also particularly came from the studio to participate in activities in the charity auction, it is also strip auction, raised 5.87 million. In order to repay the seller, Jackie Chan is also the site with 4.87 million men buy their own jackets buyers kiss.

The auction drew to a close, suddenly there are buyers who claim to want to buy the clothes Jackie Chan, Jackie Chan said, "This dress went to Cannes, he went to the Academy, also went to the Bird's Nest. I can sign at the scene to the clothes." Subsequently, there is Buyer said, "According to the current auction of the total price, if less than 30 million, there is still much, we will use this difference to buy this dress." After some calculation, Jackie Chan, this big brother to 4.87 million pieces of clothing shoot out. Emotional Jackie Chan, has also stepped forward to kiss the men's buyer.

Jackie Chan has just sell coats, purchasers are in the audience shouted to one another, to a one million to buy Jackie Chan's shirt. Frustration, to charity, Chan hid at the backcourt, and took off his shirt to sell for one million. The next stage to Jackie Chan can not help but to take a bow: "I am grateful to each and every charitable person, thank you."

Subsequently, those pieces of 4.87 million, Chan coat, was again changed hands as the buyer gave the clothes to Bazaar as a charity to commemorate.
NETEASE.COM
The Jade Carving "Guo Jia" sold for 3.99 million yuan (
SINA
)