The Gary Player Invitational Golf Challenge in Shanghai kicked off with a Gala Charity Dinner Monday night.
Jackie and Olympic athlete Liu Xiang participated in the dinner Monday 1st November 2009 to raise funds for Aids Orphans in Yunnan, Hubei, Anhui, Xinjiang and other places. The Charity Dinner was held by the
Chinese Foundation for Prevention of STD and AIDS
and supported by
The Gary Player Foundation
and Coca Cola. (Source
NETEASE
)
Jackie and Liu Xiang sang Sincere Hero together. They have also made a special DVD / music album together which will be sold on online in a international charity auction, over the next 3 months. (Source
NETEASE
) and (
NETEASE
) They donated a presentation copy of the album cover with their handprints to the charity auction Monday night.(See photo below)
At the Gala Dinner one of the artists (Angela Zhang) invited Jackie to sing with her on the spur of the moment and despite not knowing the lyrics to her song 'Invisible Wings' Jackie did a good job singing with her. (NETEASE)
For more news reports in ENGLISH here and here

PICTURES:
NETEASE
Some of the other items auctioned Monday night were


The Beatles Signature Guitar


Michael Jackson signed photo and CD


Canadian golf event tickets


Dream Team painting


various other celebrity/sporting heroes signed memorabilia
(
NETEASE
)
Jackie bought the Michael Jackson memorabilia and was so determined to do so that when the bidding heated up he just stuck his buyers card in the table to keep bidding.
CHINA NEWS
One of the more interesting items up for auction was 'Jay Chou for your Birthday'. Jay Chou donated 2 roundtrip business class tickets to Taipei and dinner at his restaurant, Mr J, during which Jay himself will bring out the birthday cake and sing Happy Birthday.
CHINA NEWS
Other photos: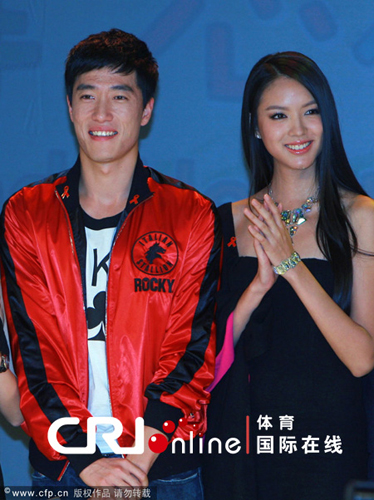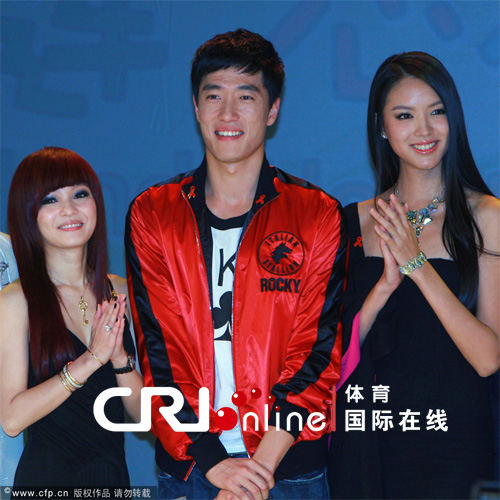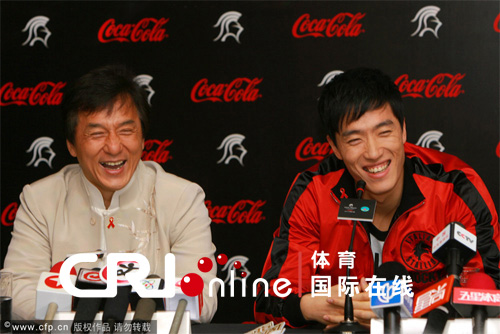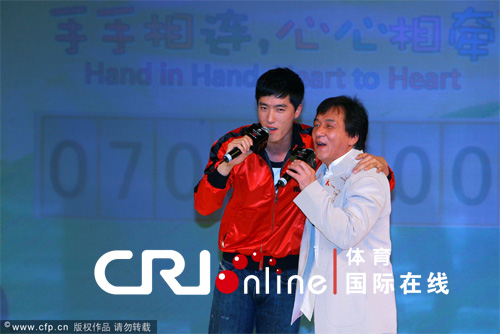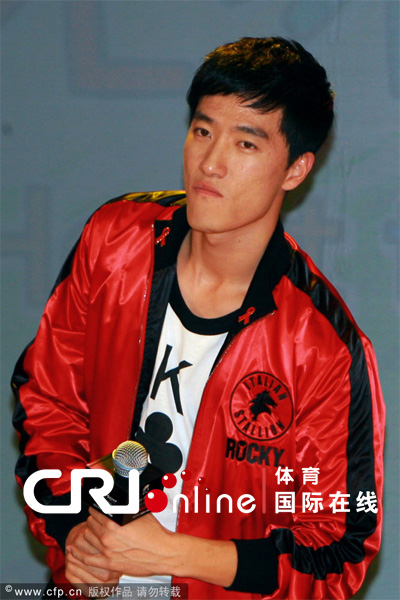 PICTURES:
CHINA NEWS
AND MORE:
PHOTOS:
JF DAILY
Jackie with the Michael Jackson memorabilia
Taiwan Star, Angela Zhang
SOURCE:
XINMIN.CN
Jackie and Gary Player(!) and Liu Xiang
SOURCE AND EVEN MORE PHOTOS @
CCTV
And last but not least a brief
VIDEO
report of the event.