Jackie and Zhang Ziyi were confirmed today as the ambassadors for the Beijing International Film Festival (
NEWS
) At the announcement ceremony both artists spoke about the tragedy in Japan. The film festival will be held in Beijing from April 23, 2011.
March 15, the first quarter of Beijing International Film ambassador in Beijing announced, Jackie Chan and Zhang Rong undertake this office. Launch, talked about the recent flurry of seismic events in Japan and Yunnan, two ambassadors are obviously very heavy. Chan said, "really want to be a Superman", Zhang said "I hope that the world less disaster."

March 11, Japan, earthquake occurred in 9, the day before, also occurred in Yunnan, China 5.8 earthquake. Talk about feelings, Jackie suddenly a deeper voice up, appeared to be very heavy. He said, "opened in 2011 the first really bad, the world has so many things. Sometimes, really want to be a superman." He also revealed his contacts with Japanese companies in that, and now the whole of Tokyo Supermarkets not a bottle of water, a biscuit. Jackie Chan called on the scene, "I hope we cherish from now on everyone around, cherish every day, save water, cherish the environment."

As is busy acting, Zhang said, and do not have much time to focus on, "clearly would like to know, but afraid to know, not to see pictures. Hope that the world less a disaster, I hope the victims have been able to face up safely. "



---



3月15日,第一届北京国际电影季形象大使在京揭晓,成龙和章子怡荣担此任。发布仪式上,谈到近期颇受关注的日本和云南地震事件,两位大使都显得很沉重。成龙说,"真的希望自己是个超人",章子怡则表示"希望世界少一点灾难"。

3月11日,日本发生9级大地震,就在前一天,中国云南也发生5.8级地震。谈及感受,成龙顿时声音变得低沉起来,显得很沉重。他说,"2011年的头真的开的不好,世界发生了这么多事。有时候,真的希望自己是个超人。"他还透露,自己跟日本公司联络中得知,现在整个东京的超市没有一瓶水、一块饼干。成龙现场呼吁,"希望大家从现在开始珍惜身边每一个人,珍惜每一天,珍惜用水,珍惜环境。"

由于正在紧张拍戏,章子怡表示并没有太多时间关注,"明明很想知道,却又害怕知道,不敢去看图片。希望世界少一点灾难,希望灾民们能勇敢面对,平安度过。"
SOURCE:
IFENG.COM
Beijing will host its first ever international film festival next month with Oscar favorites "Black Swan" and "The Social Network" likely to be screened, organizers have announced.

The inaugural Beijing International Film Festival, scheduled to run from April 23 to 28, will screen 100 recently-produced foreign films for local movie-goers. Also among the applicants are the Coen Brothers' "True Grit" and Danny Boyle's "127 Hours", which have yet to get official release dates in the Chinese mainland.



Jackie Chan and Zhang Ziyi have been named the image ambassadors for the inaugural Beijing International Film Festival. [CFP]

Sixty Chinese-language films will add to the festival's screening panorama.

The Chinese capital city, although being the nation's cultural center and base for many actors, does lack a major international film festival. Previously, stars traveled every year to Shanghai for the annual Shanghai International Film Festival, which according to its Web site, is China's only A-category international film festival accredited by the International Federation of Film Producers Associations.
SOURCE:
CHINA.ORG.CN
More Photos:
SLIDESHOW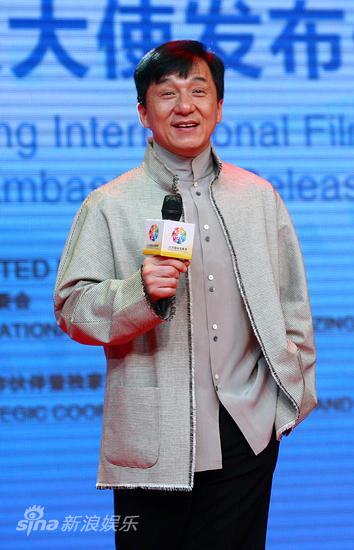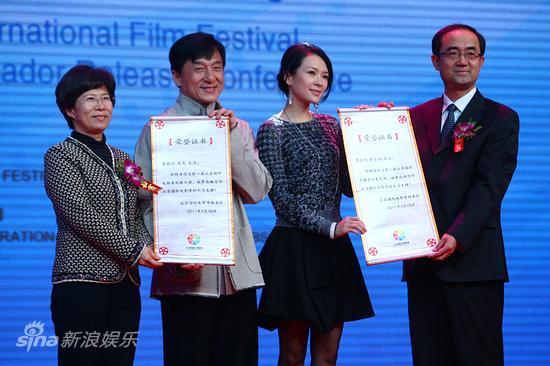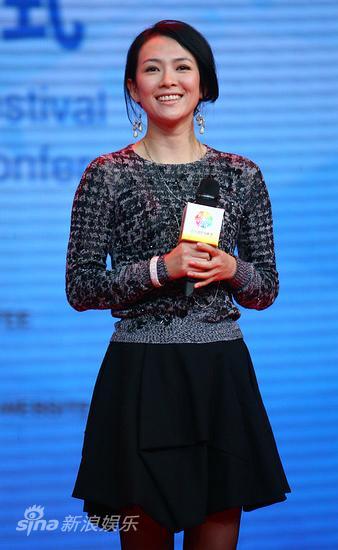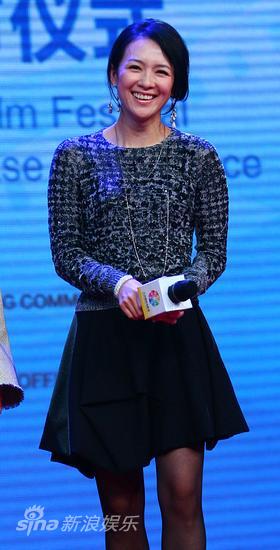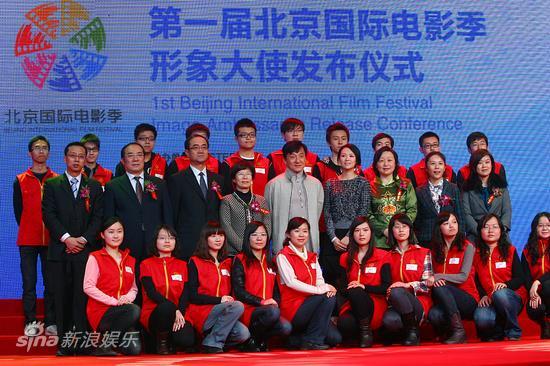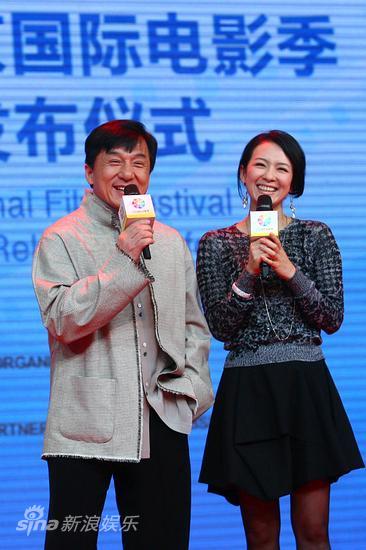 SOURCE:
SINA.COM.CN