Zhou Libo got married yesterday (December 20th) in Shanghai and although the news has been available since late last night I have hesitated to post it as I don't post 'gossip' type news. However with this news report below which speaks about the charity he and his wife have started I have changed my mind and will post the news.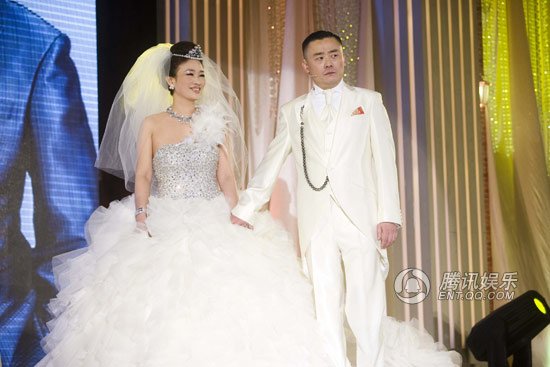 The Happy Couple: Zhou Libo and Hu Jie
SOURCE:
022CHINA.COM
SOURCE:
EASTDAY.COM
Take a careful look at the background of these two pictures of Jackie's arrival and see who else attending the ceremony...
SOURCE:
CHINADAILY.COM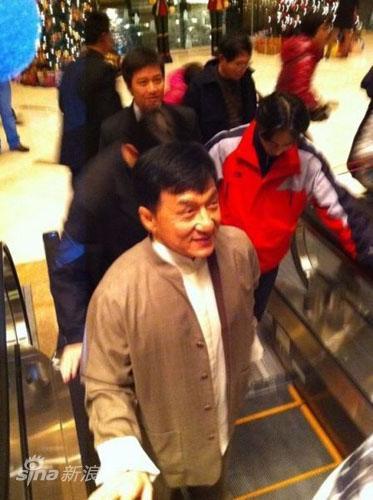 SOURCE:
SINA.COM
Jackie and Carina Lau
SOURCE:
XINMIN.CN
SOURCE:
XINMIN.CN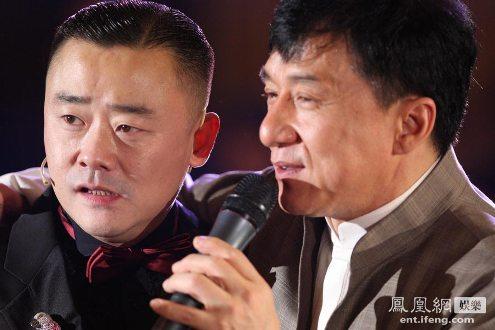 A message of congratulation for the bride and groom.
SOURCE:
SINA.COM
SLIDESHOW OF WEDDING PHOTOS
HERE
THE charity fund established by Shanghai comedian Zhou Libo and his wife Hu Jie has received nearly 37 million yuan (US$5.1 million) in donations as of yesterday, the Shanghai Charity Foundation said today. The fund was set up especially to sponsor needy college students.

Much of the money in the fund was collected from the "red envelops" Zhou and Hu received at their wedding last night. The couple and their friends also donated to the fund. Money from the fund will be distributed to outstanding college students and post-graduate students through scholarships. Hu will manage the fund.

"Outstanding students can feel free to apply for a scholarship," said Hu, who is from Zhejiang Province. "We hope our beneficiaries can also spread goodwill in society by getting involved in some type of charity work."

Zhou said 10 yuan from every ticket sold for his Shanghai-style clean talk show will be donated to the fund to ensure its smooth operation. The fund has received great support from the couple's friends, who are mostly directors of firms in Zhejiang.

Also today, Zhou launched the fund's website, www.gongyibobo.org. Students who receive a scholarship will be listed on the website.

Zhou and Hu tied the knot on Monday in Shanghai. More than 700 guests attended the wedding, including Hong Kong actor Jackie Chan and movie director Chen Kaige.
SOURCE:
SHANGHAIDAILY.COM